If you're preparing to sell your house, below are 10 easy and inexpensive tips that will not only help you move your house quickly, but will also help you bring in top dollar. These tips require little to no renovation skills and are more so tips to help you present your house in the best light possible – Literally as well as figuratively. Now let's sell that house!
Some of our posts contain affiliate links. We often share links to the tools & products used in our home improvement projects and if you purchase one of these items using our link, we may earn a small commission (at no additional cost to you).
1) Make Your House Glow – Pristine Clean Siding & Gutters
One of the most insanely impactful and transformational hacks I stumbled across, helped me restore my 20 year old siding and gutters to their original sparkle.
Now, I've power washed my gutters and siding for years with some decent success, but this next trick takes it 100 levels above that.
One day as I pulled in my drive I was disgusted by the intense gray runoff stains on my gutters. I had never thought about trying to clean them, but as I was preparing to put my house on the market, I wondered if those stains were permanent.
I tried soap and water, a variety of household cleaners and while I could tell cleaning the runoff was possible, it was going to take an exhausting amount of elbow grease and time. Then I tried a product called Miracle Mist and the results were face-melting (more like grime melting).
I was blown away with how a small spray took the gross streaks right off in seconds. It was truly magic!
This stuff can get pretty addicting and I actually used it to clean both my gutters well as my siding.
I'm not 100% certain what their secret formula is, but it seems like it might have some sort of citrus enzyme with bleach that breaks down mold and mildew growth. With this product/any chemical, it's best to test on a small inconspicuous area.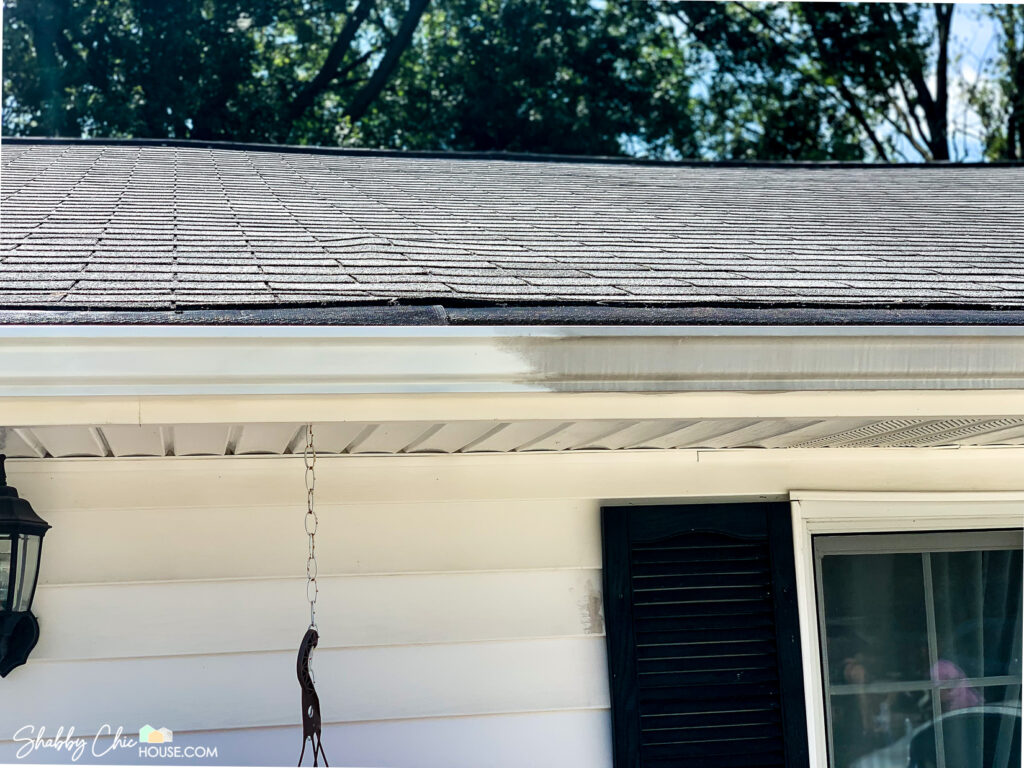 This is easily my favorite home selling hack! By the end my gutters and house were sparkling and you could see the glow from the road. Talk about curb appeal!
Miracle Mist is truly miraculous and also loved quite a bit by boaters and RV enthusiasts. Check out the glow in the photo below and if you have a chance, Miracle Mist's rave reviews on Amazon.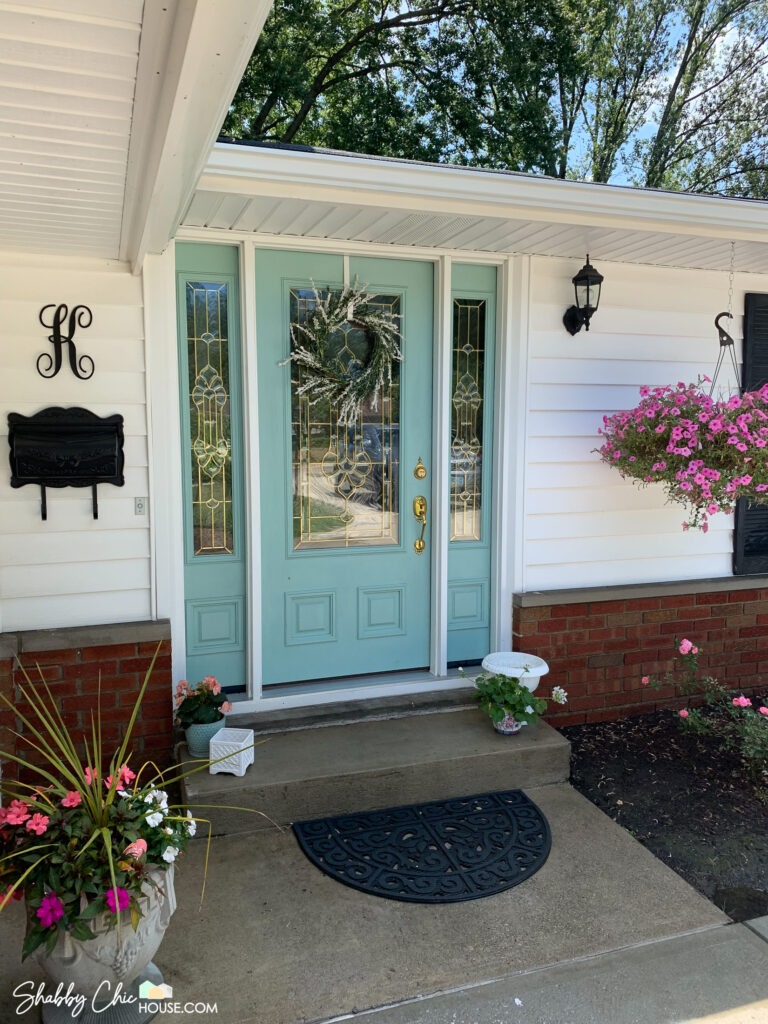 2) Crystal Clear Windows = More Light
Buyers love homes that are bright, cheery and have tons of sunlight. In our house I cleaned every window (inside and out), opened every blind/curtain and even strategically took the screens out of rooms that I wanted to appear brighter.
One product that I absolutely love, consider a game-changer and find nearly as addictive as Miracle Mist is Hope's Perfect Glass.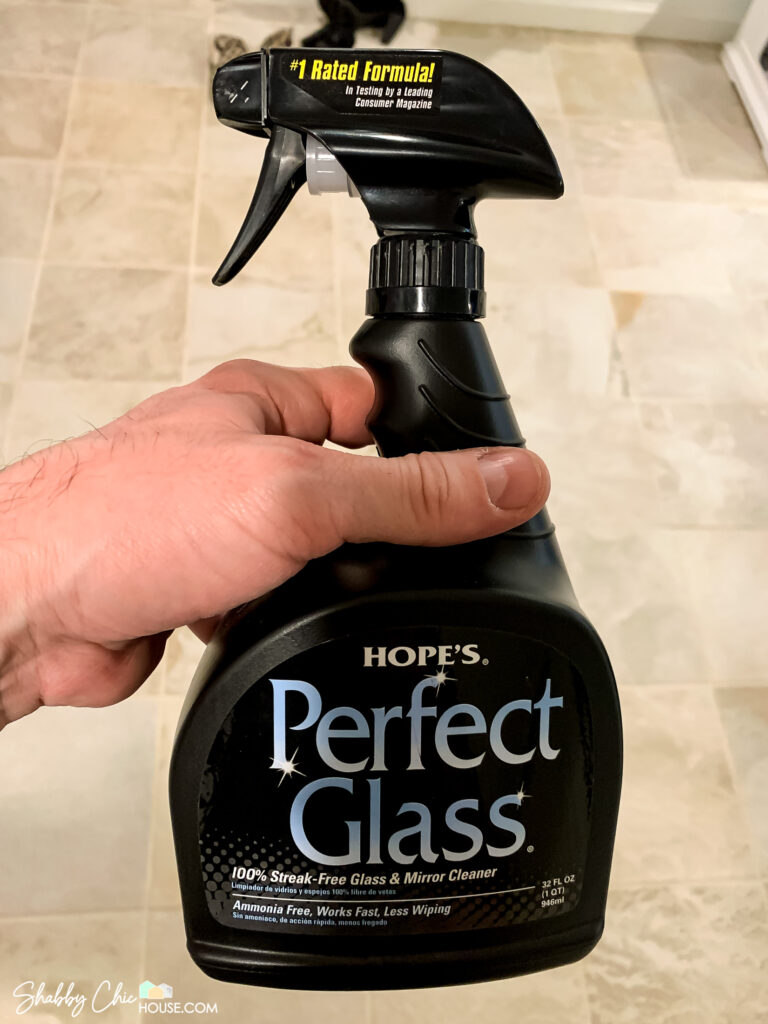 For years, I used the blue stuff and after using Hope's once, I'll never using another product again. This stuff will make looking out your windows go from 720P to 8K!
I now use Hope's on my house windows, TVs as well as car windows.
Funny story – last time I used Hope's on my car windows, I stopped at the grocery store and when I came out there was a solitary finger print on my driver side window. I knew immediately that the person who had parked next to me wondered if a window was even there and had to touch it to believe their eyes.
Again, Hope's is a complete game-changer and worth trying!
3) Make Your Tile Floors Look Brand New
As we were getting ready to sell our house I walked through and gave each room an ocular pat down. As I walked through our laundry room it felt a little dingy. At first I couldn't put my finger on it, but then I realized it was our grout. Over the past few years it had taken in a lot of dirt and didn't look quite as glorious as it did when it was first installed.
Many years back I found a product in my local hardware store called Mapei Grout Refresh. This stuff is amazing. Just paint it on your grout lines with a toothbrush, wipe away the excess and let it dry. There's a tiny bit more to it than that (check out my full blog post on the process), but that's essentially it.
Check out those grout lines on the right. They look amazing in comparison to the others.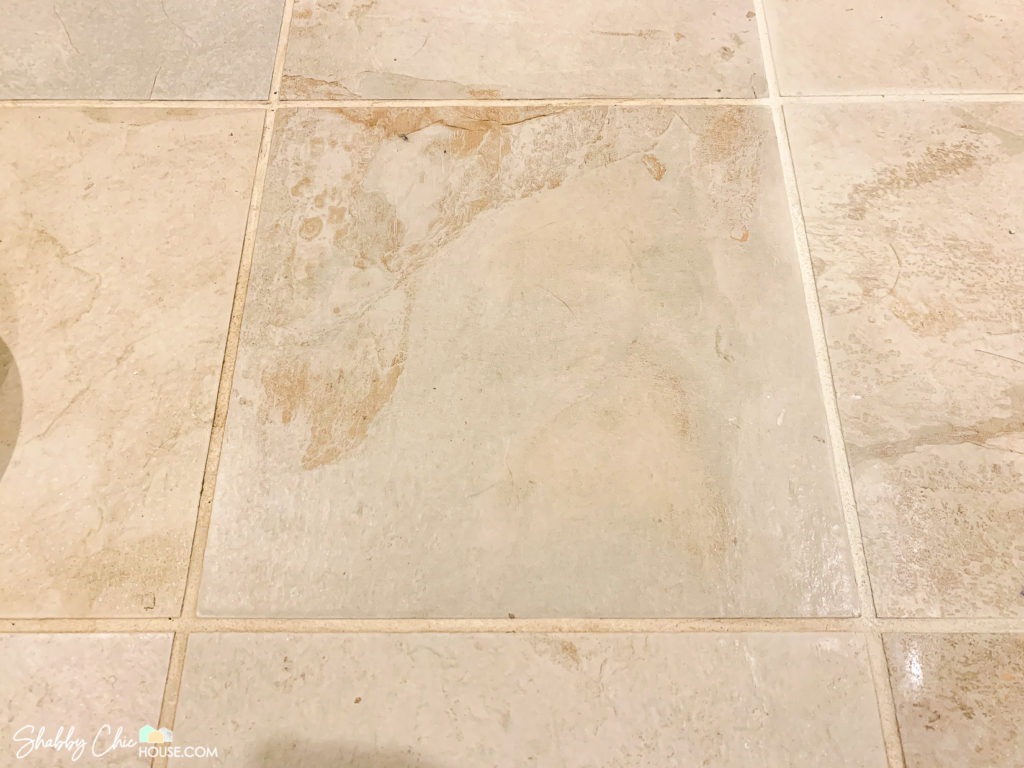 Here's another great close-up with a before and after. Check out the gross grout in the top of the photo and the refreshed grout at the bottom!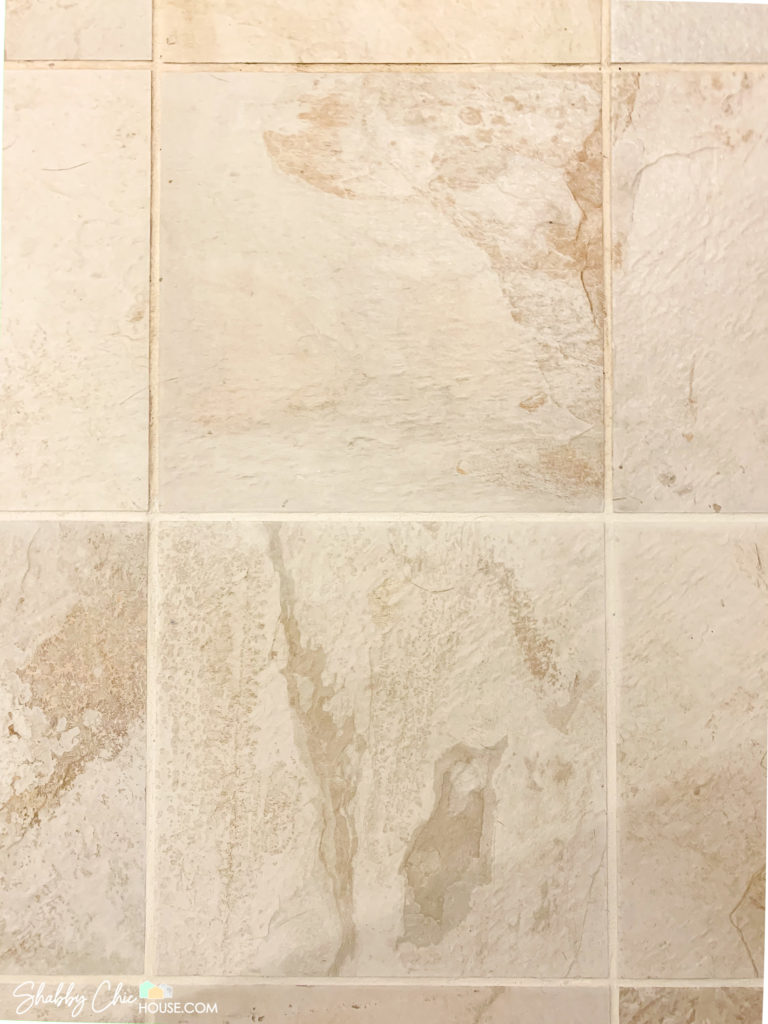 If you have tile floors, backsplashes, showers or grout anywhere in your house take a close look at the grout.
Is it dirty? discolored? gross? If so, give this Mapei's grout refresh hack a go. I promise the impact it will make as you're preparing to sell your house will blow you and prospective buyers away.
4) Boost Your Curb Appeal
If the front of your house seems dull or lacking you may just need to add some new plants, flowers to create a little visual excitement and boost your curb appeal.
Check out the photo below of the our house when we first bought it. Pretty dull in this monochromatic state. Right?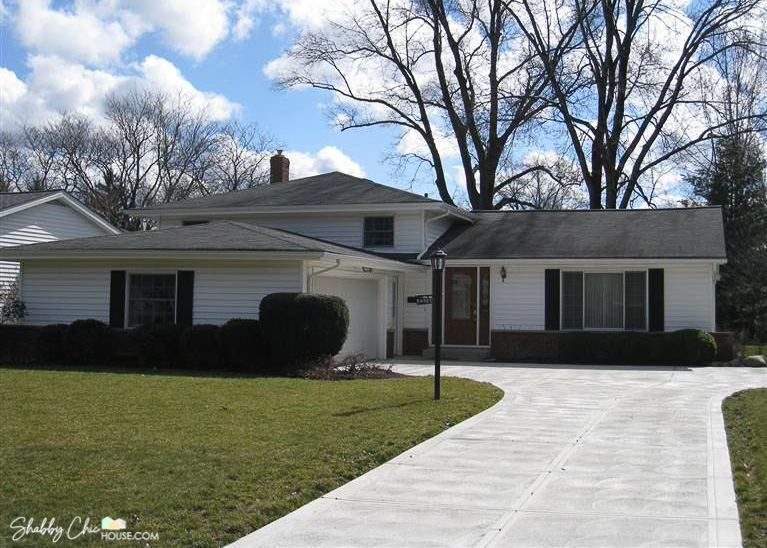 With that being the case we decided to take out a few of the overgrown bushes and give our landscaping a facelift. While it was a lot of work ripping out the 30 year old bushes, once they were gone you could finally see the house again!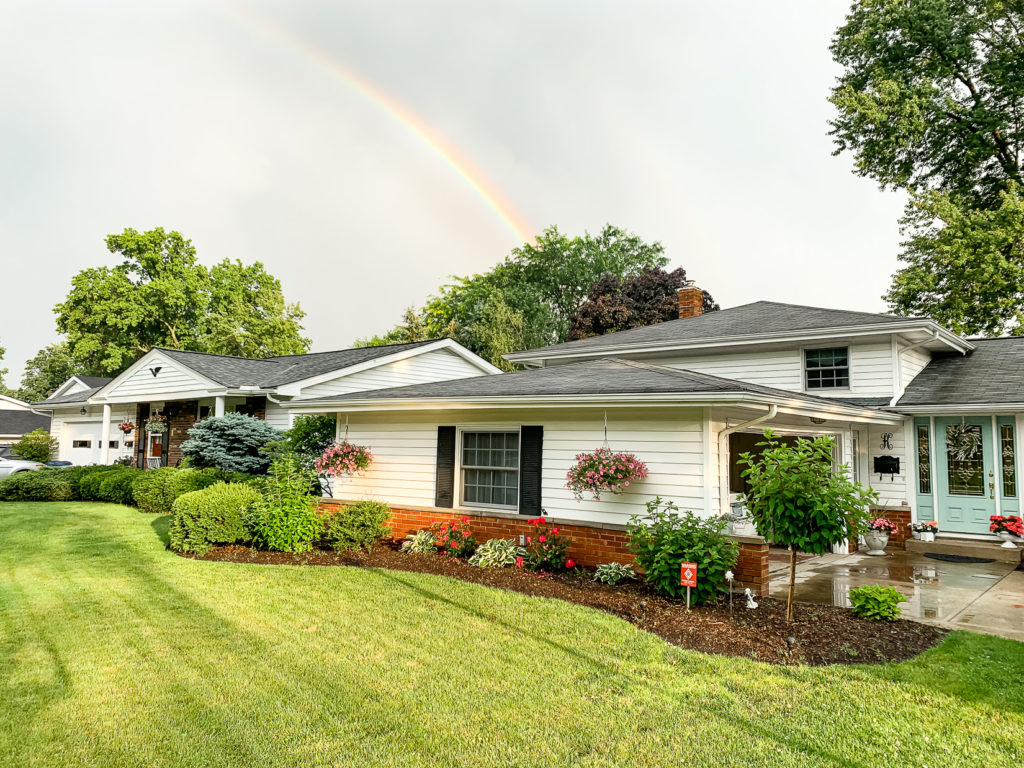 We ended up replacing the front right area of the house with alternating pink and peach knock-out roses. In the front bed we left the larger rounded bush that had been there for years and complimented it with alternating white cone hydrangeas bushes, long-stem red roses and some Hostas my mom brought over and I grew to size.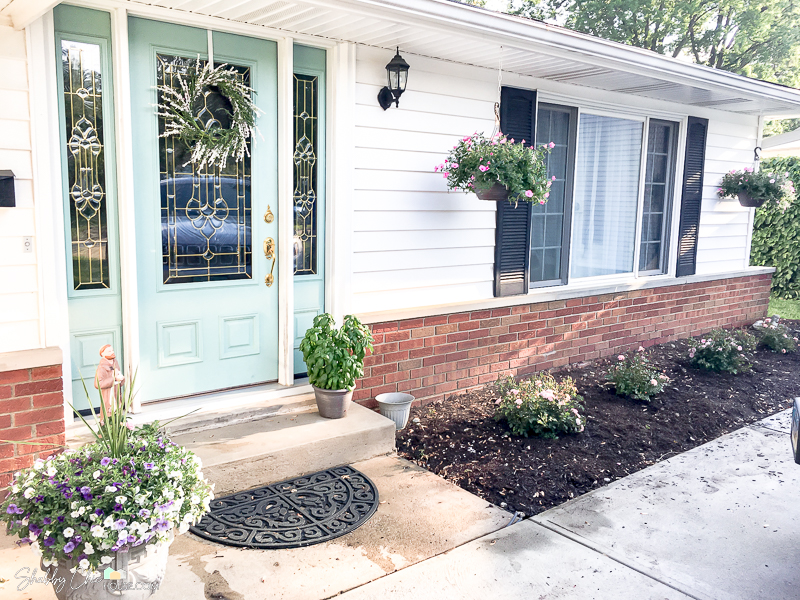 As a final touch we added two small Peegee Hydrangea trees as accents to the right sides of the front and back flower beds and you probably noticed – painted the front door to add a little extra color!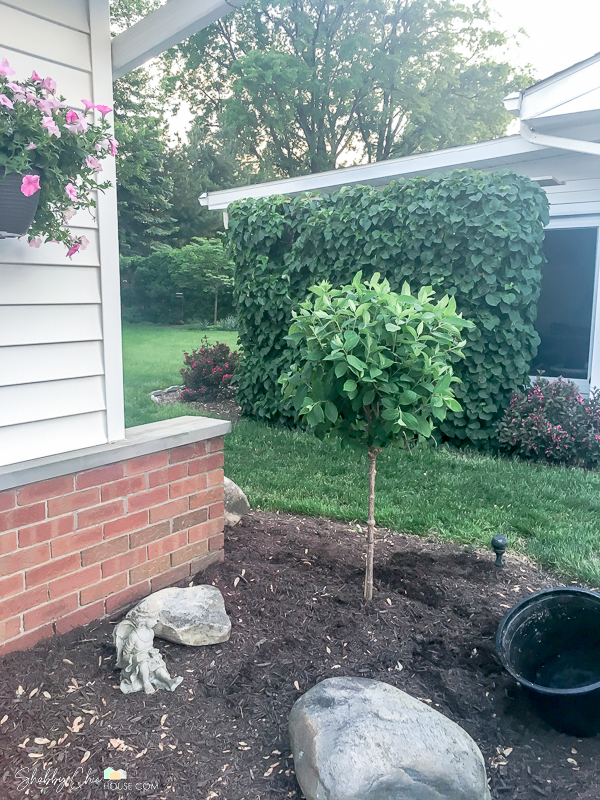 5) Paint Crazy Colored Rooms
Over the years we painted our rooms some pretty crazy colors. One time I even painted my office a flat black (as an act of defiance to our mostly pink house). However, as were putting our house up for sale in late 2019 we had a pink spare room, a pink family room, a purple up-stairs hallway and a mint green laundry room.
Originally, we figured buyers would look past some of the bold paint colors, appreciate the good bones and when they purchased, paint these rooms any color they wanted.
We were amazed when the first two showings shared that they LOVED the home, but that the paint colors were a bit much for them.
We were blown away. Did people really pass on our house because of the paint colors? Did they not realize that was the easiest thing to change and they could paint the walls any shade in the rainbow?
Long story short, I picked up a few gallons of paint and began painting all the pastel rooms white after those first two showings.
So while paint colors may seem like something you don't need to address, it's best to just paint those crazy colored rooms a nice neutral color. Just keep things simple and go with a basic white, which is bright and sunny while also being easy to paint over.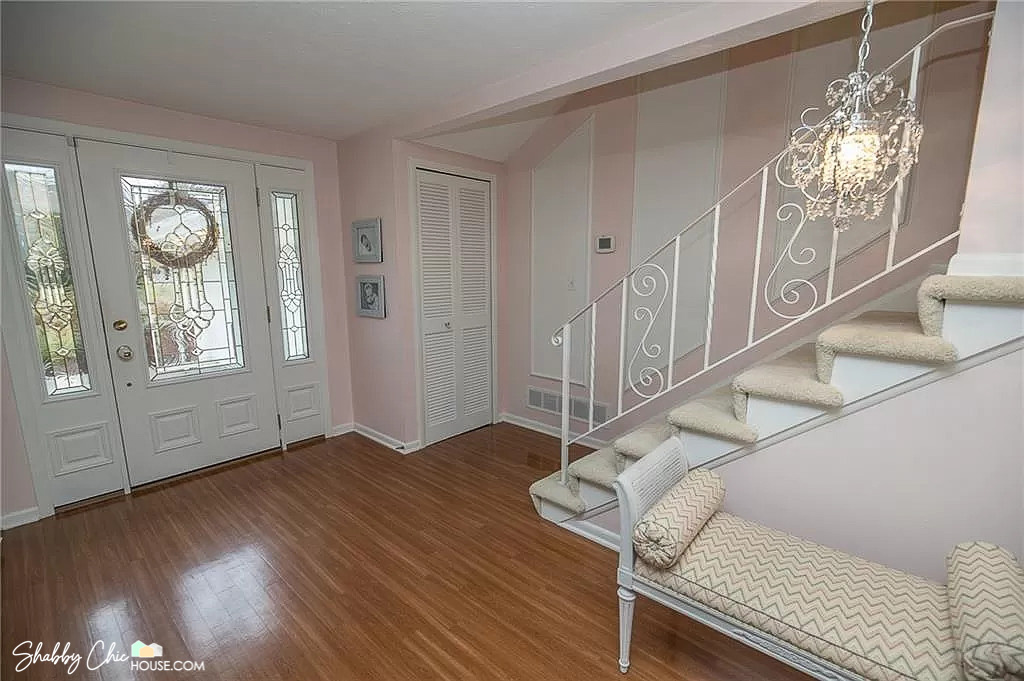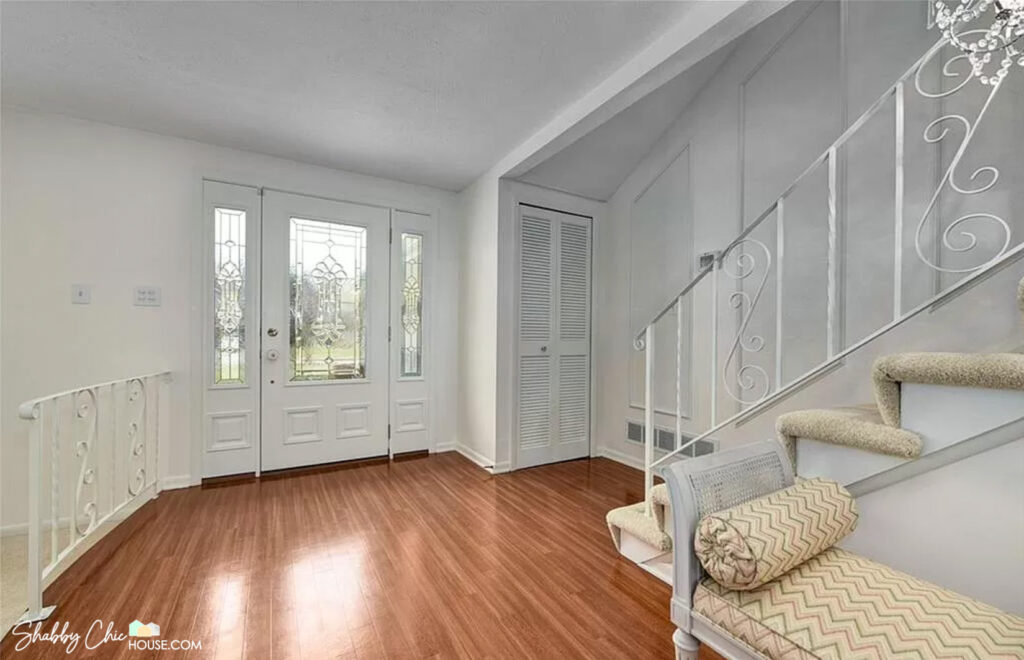 6) Take Down Family Pictures
Before your first showing it's best to take down any family photos, canvases and picture frames. While it might not seem like a big deal, potential buyers don't want to see photos of you and your family. Also, you probably shouldn't want them to either as it'a good to have boundaries – after all – this is a business transaction.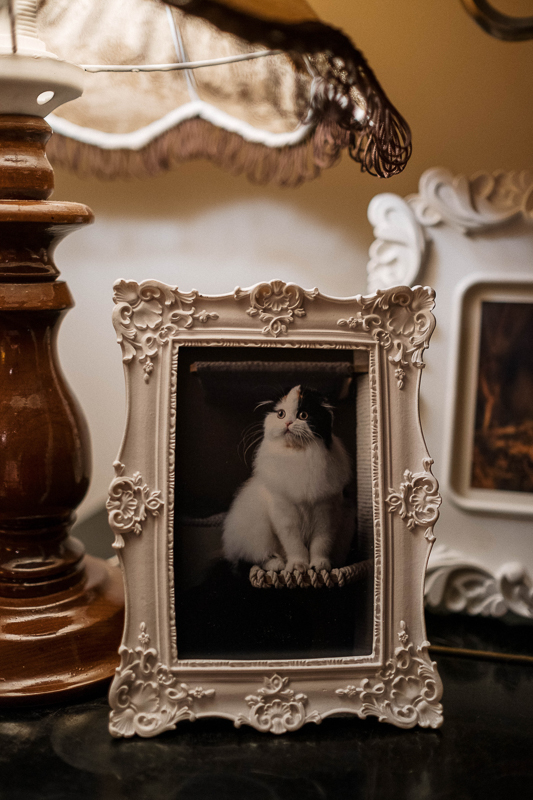 As you're preparing to sell your house your goal is to provide a blank canvas void of distractions. You want your buyers to imagine living in the space as if it was already their own.
7) Fix Up Patio / Primary Outdoor Living Spaces
Having a great outdoor space where you can entertain, grill-out and enjoy the great outdoors can be a huge selling point. Unfortunately, over the years our back-yard patio had fallen into rough shape and more of a negative, than a positive asset. Whoever had built the retaining wall had done so incorrectly and with water and time, the soil shifted.
Nearly every part of our retaining wall was leaning and about to collapse.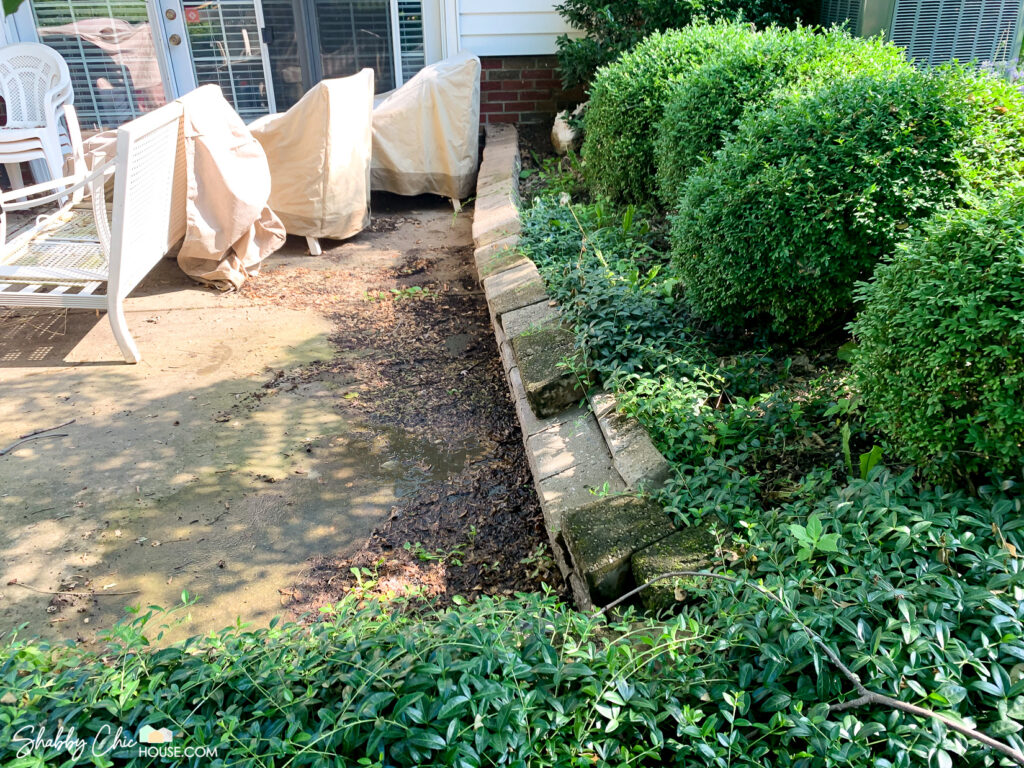 As we began to think about putting our house on the market this was one of the first projects we took on. While it was fairly inexpensive to fix (we used the same bricks) it was an extremely labor intensive and time consuming project.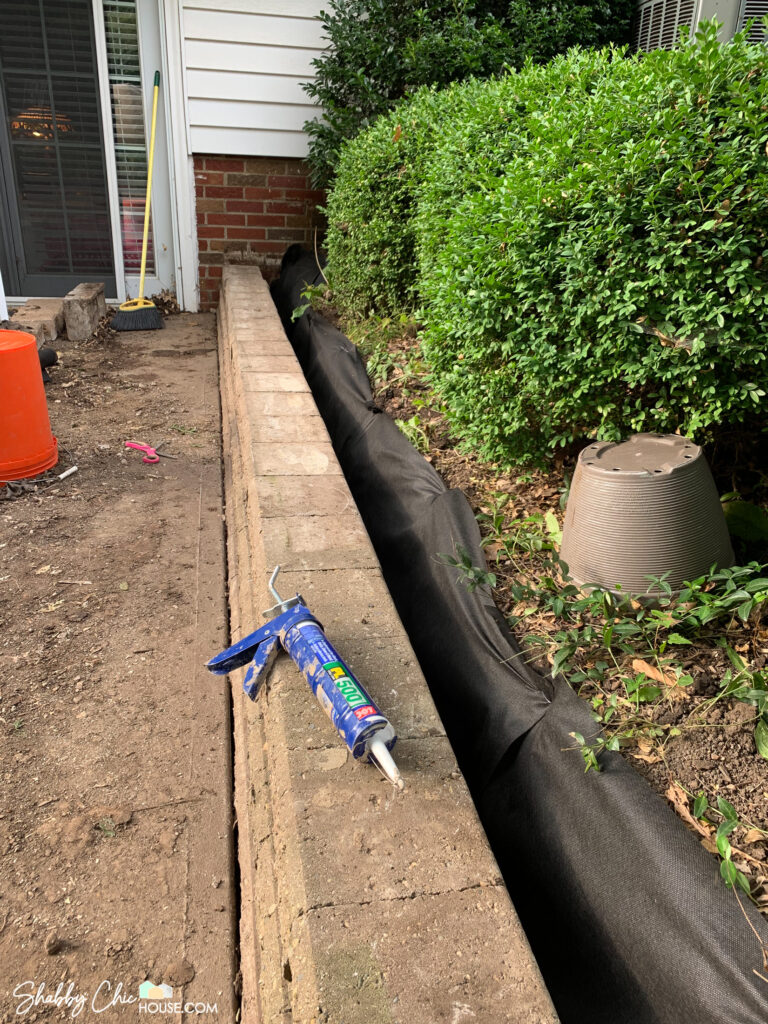 In the end, the effort was worth it as it took our gross backyard patio from shambles to shining feature.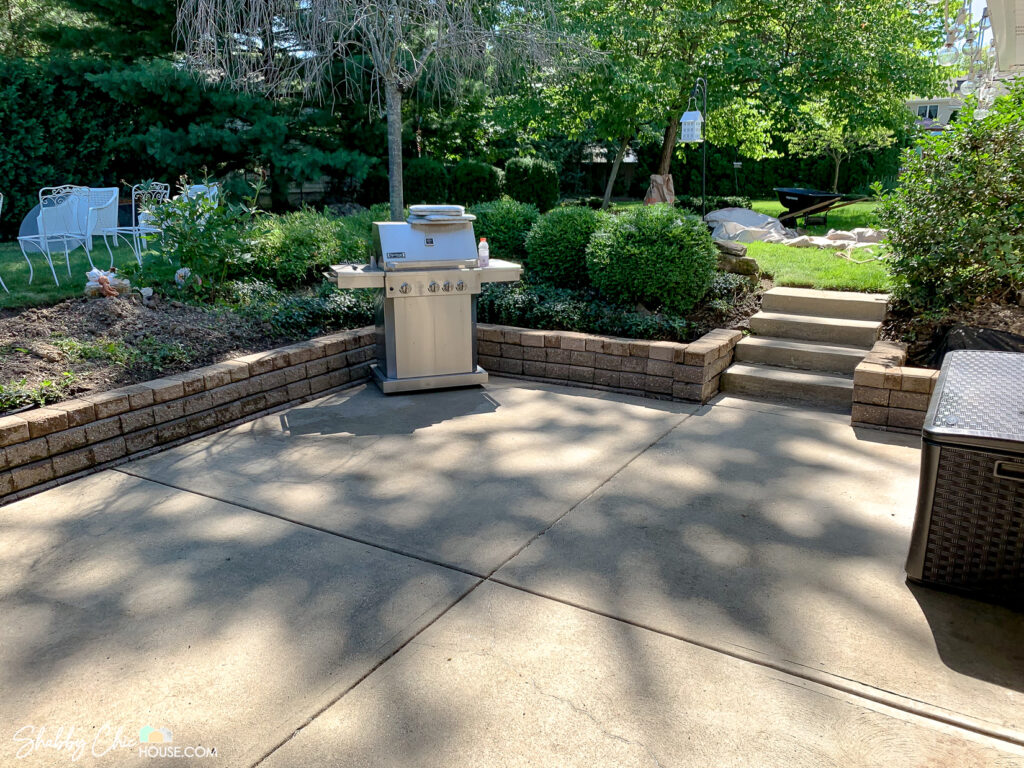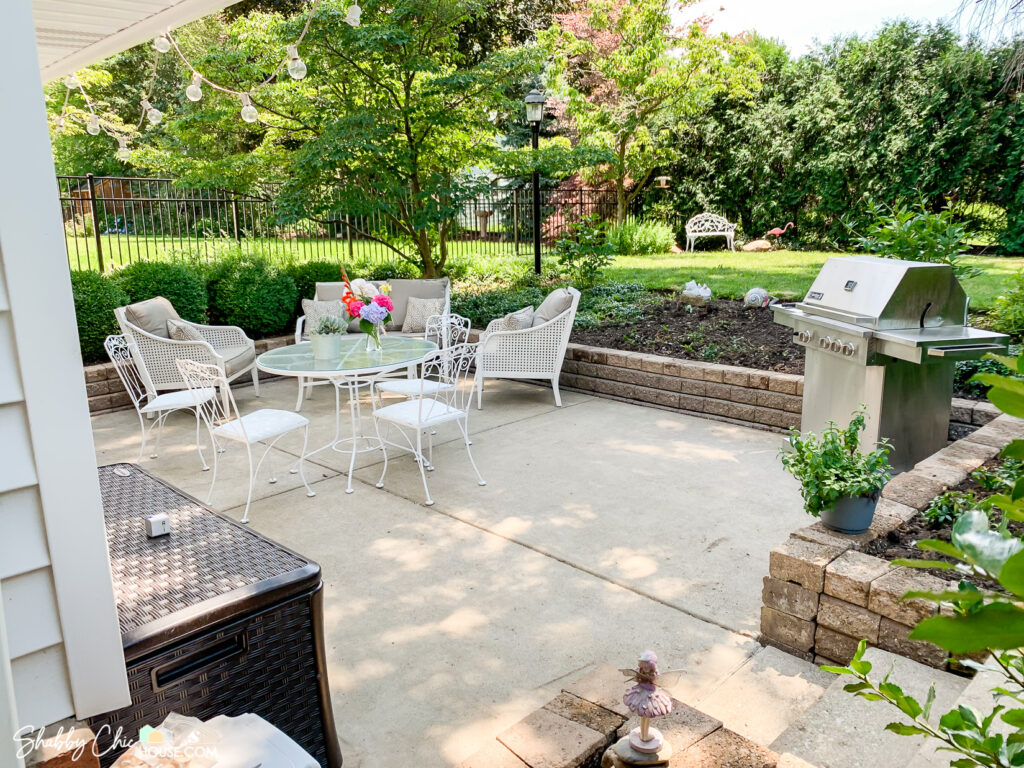 8) Power Wash Driveway & Patios
Power washing is truly one of the greatest ways to make the exterior of your house look fresh and new. Every Spring I bust out my power washer to blast the grime off my patio furniture and it turns into extravaganza. I end up accidentally working my way to the patio, driveway, siding, car tires and by the end I'm power washing rocks (Yes, Rocks!).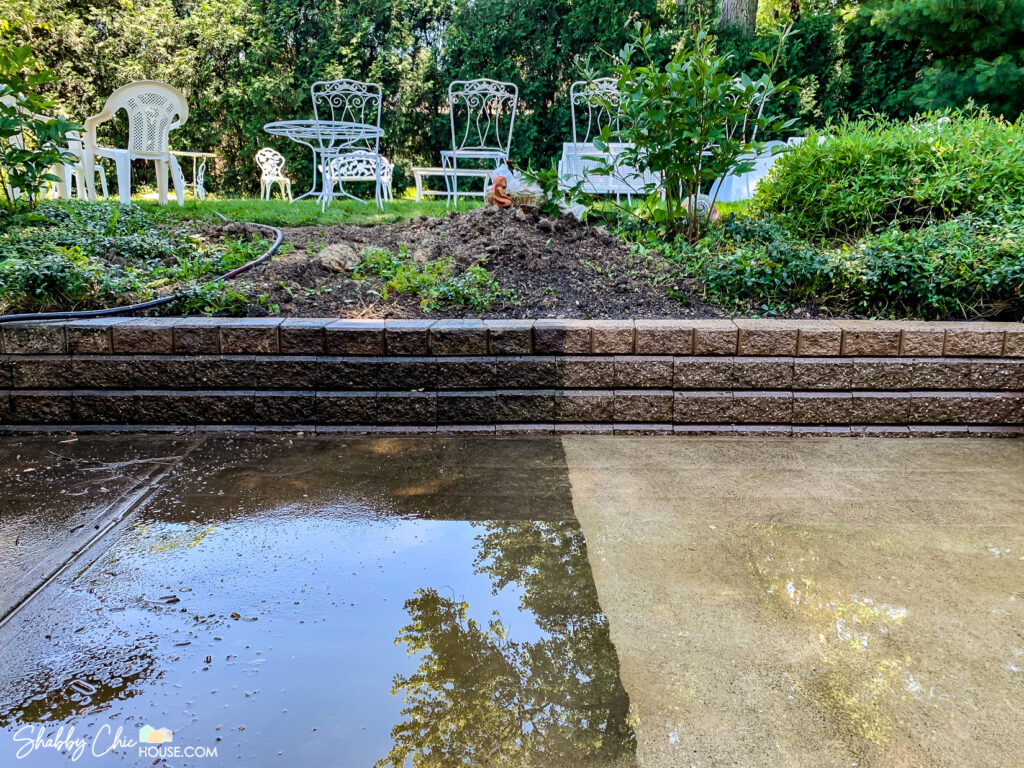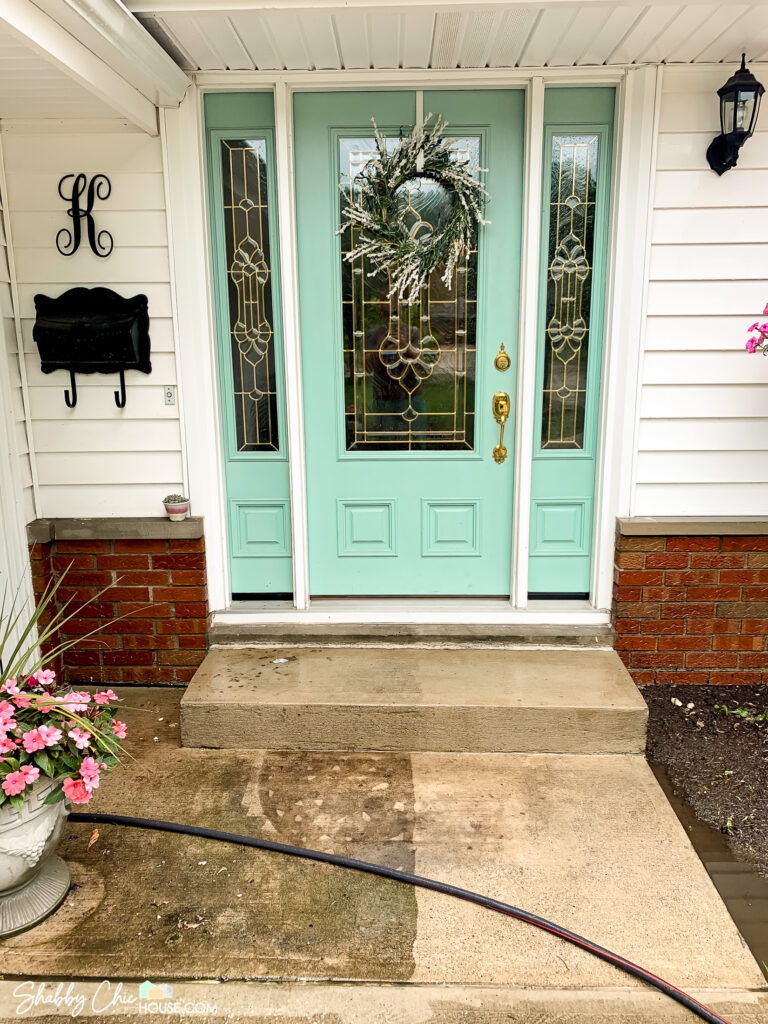 If you don't own a power washer, you are missing out. It's truly an awesome tool to have on hand each Spring.
By the way – here's just a few of the rocks at the old house I used to power wash in case you didn't believe me!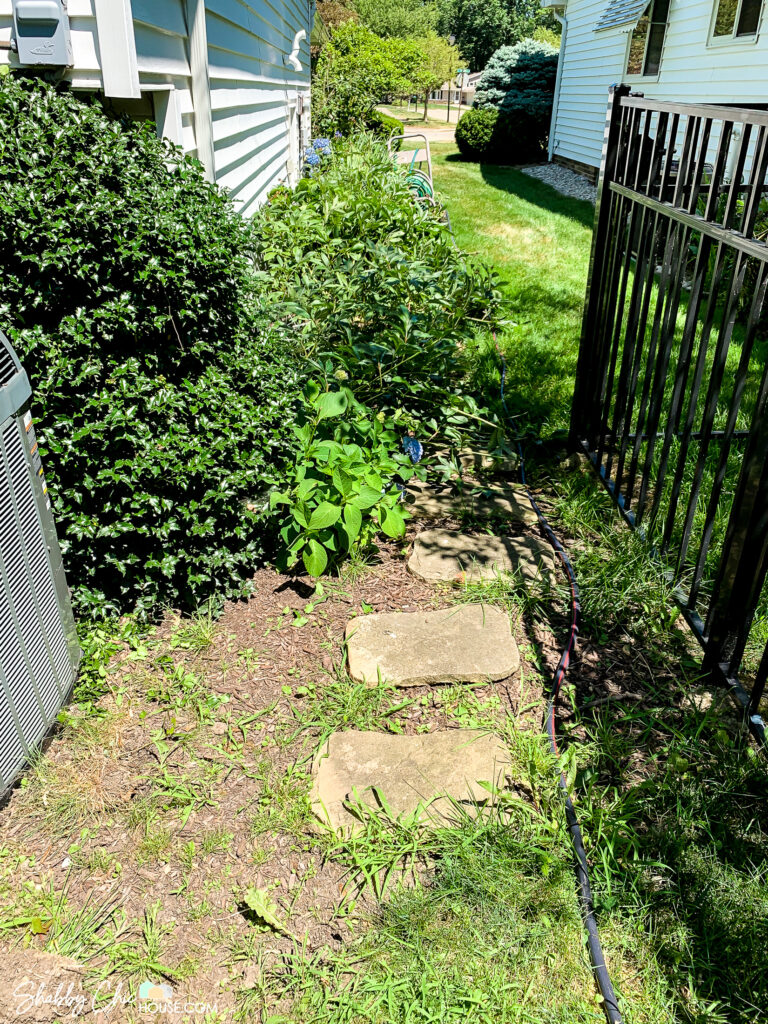 9) Hire a Cleaning Service
One of the best things we did was hire a professional cleaning service. Our maid only cost about $100. In 4-5 hours she cleaned our roughly 1,400 square foot house from top to bottom and did an amazing job!
In my book, that's money pretty well spent. Also, having regularly showings and keeping the house clean is beyond stressful. Take a load off and hire some help!
10) Declutter
If your house is anything like ours, you might have collected a few items over the years. As we began to think about selling our house we began to evaluate what items we could sell, what items we could trash, what items we could donate as well as what items we could move into storage.
About 8-9 weeks before we were ready to put our house on the market I rented a storage space at the top of the street. This is really an awesome idea as you can just quickly unload all the clutter that's in your bedrooms, common spaces, attics, garage, yard and anywhere else you might have items.
I took this approach as I wanted every bedroom, common space, attic space, and even the garage to seem as large as possible.
In the two photos below you can see how even just taking out the white rocking chair made the room seem significantly bigger. Also, we swaped out the curtains, painted this pink room white and removed the family photos as I mentioned above. What a difference!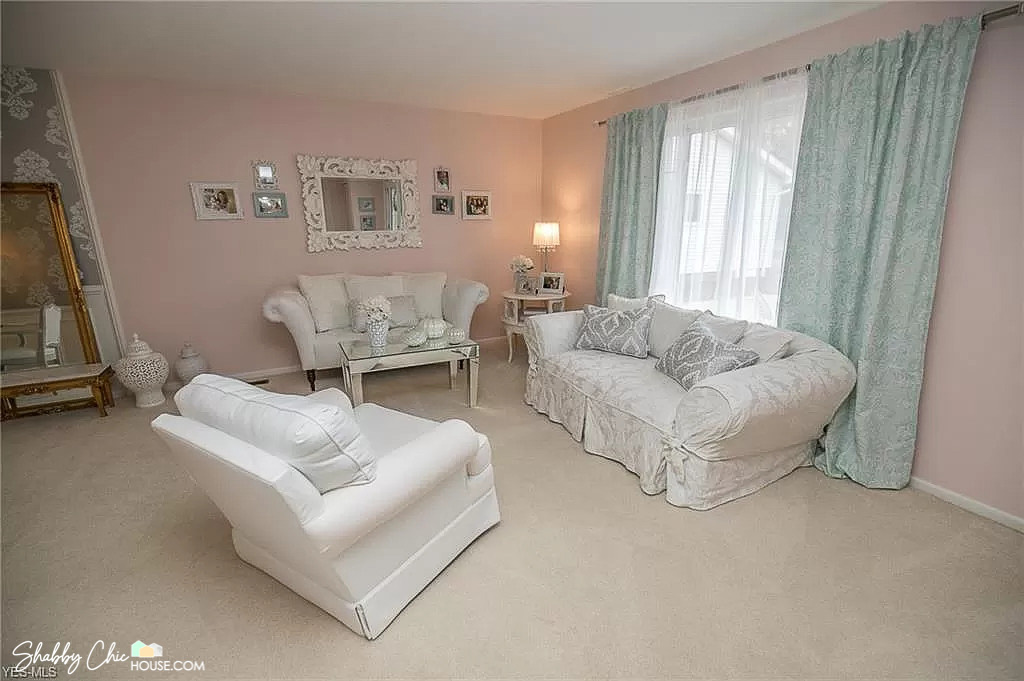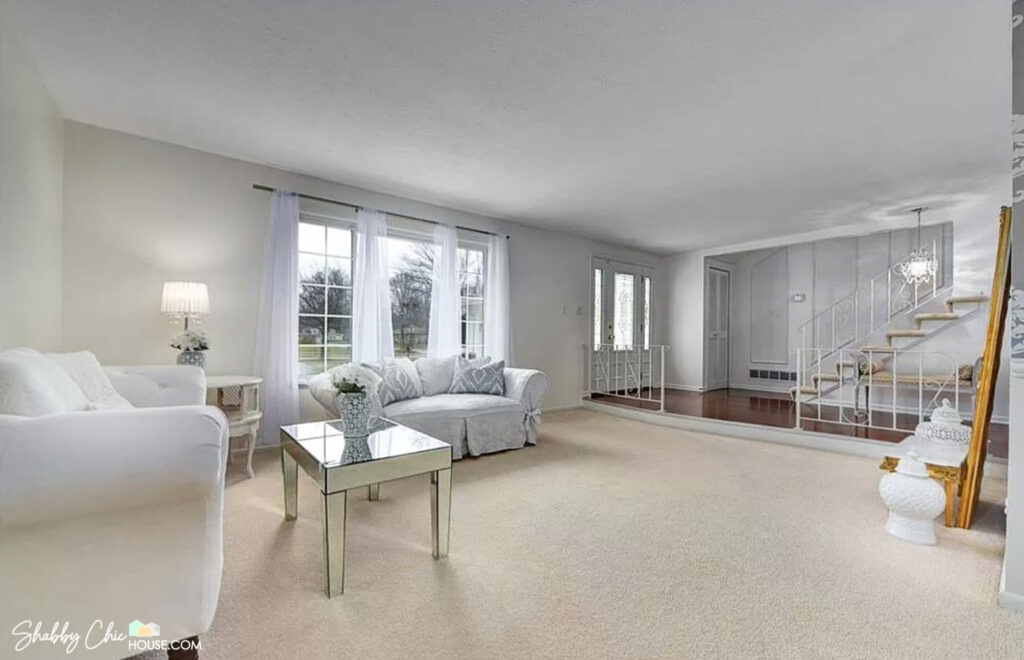 In Conclusion
Hopefully you found a few gems in here and with a little bit of elbow grease you can sell your house quickly and ensure you get top dollar!
Please comment below as we'd love to hear what you think as well as any tips that helped you sell your house.
Also, if you loved this post, – check out the newly built ShabbyChicHouse as well as our latest post with top tips before building a new construction home!
– Mike from the Shabby Chic House